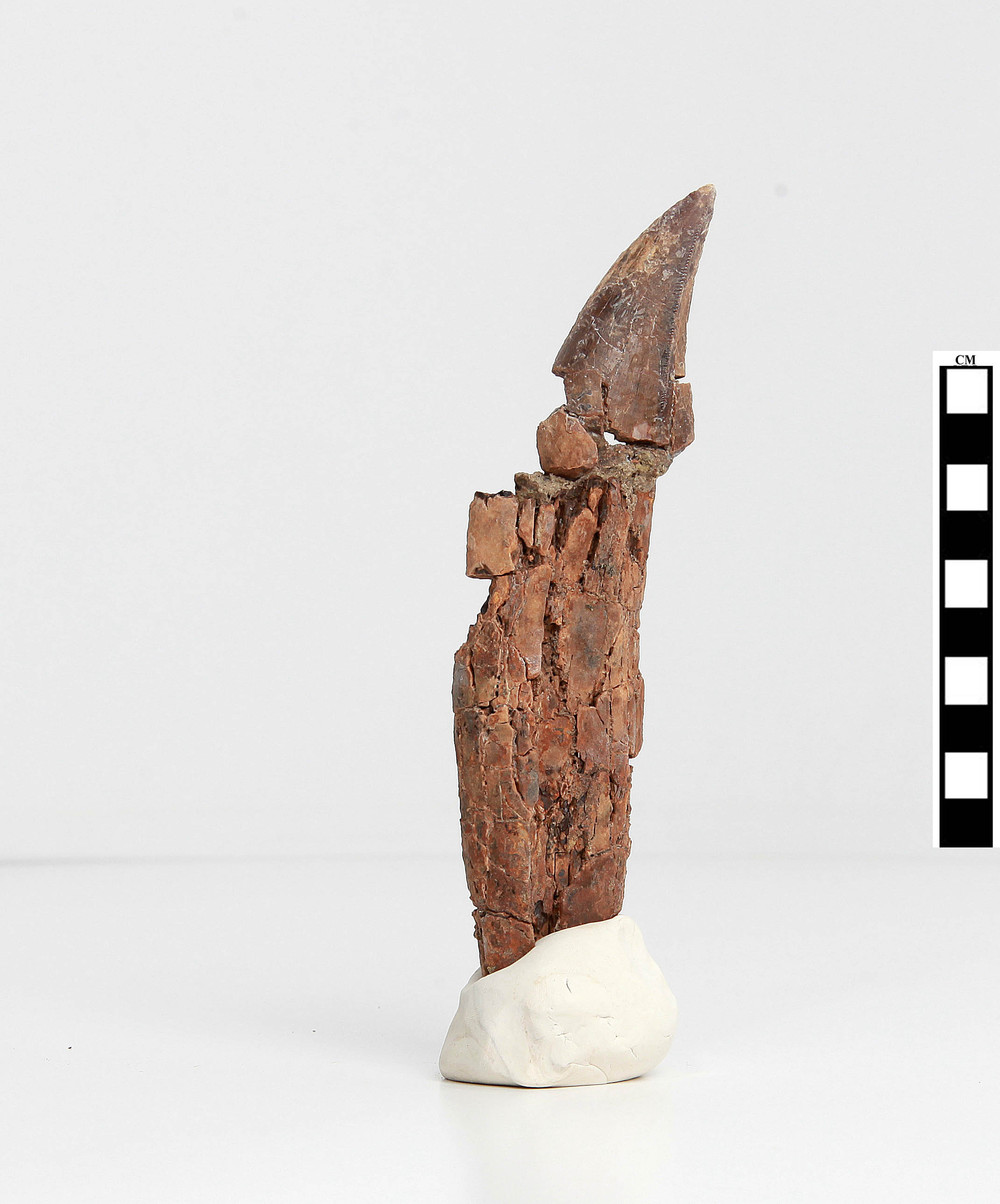 Featured Fossil
Tyrannosaurus premaxillary tooth
This tooth, poorly preserved, is a remarkable premaxillary tooth from a Tyrannosaurus. These teeth, eight in number, lined the front facing surface of the upper jaw. In order for this tooth to have come out with the root attached, the premaxilla itself must have been fragmented.
---
Click here to check details
---
About the Fossil Museum
Mission
The Online Fossil Museum collection has been developed to fulfill the mission and purposes of the Departments of Geology and Biology and the Hanson Research Station in harmony with the University's mission of education, research and service.
Ownership
The SWAU collections are the property of Southwestern Adventist University, the EHRC collection is the property of the Earth History Research Center, and the HRS collection is the property of the Hanson Research Station.
Collection
Approximately ninety percent of the entire paleontological collection are fossil vertebrates. The most significant part of the vertebrate collection is the HRS vertebrate collection from the Upper Cretaceous Lance Formation of Wyoming.
The Collection houses type specimens and makes them accessible to the scientific community as prescribed by the International Code of Zoological Nomenclature (Recommendation 72F). The University is committed to maintaining the Repository as a permanent educational and research facility.
Process
Specimens are collected, prepared, and curated in accordance with the Society of Vertebrate Paleontology Statement of Ethics.
Check our promotional video.